Color paper for children. What can be made from colored paper
Creativity helps the child to develop fine motor skills, imagination and logic. Colored paper is one of those materials that can be found in every home. What can be made of it? Postcard, application, and more? In this article you will find 8 different ways to use colored paper.
Application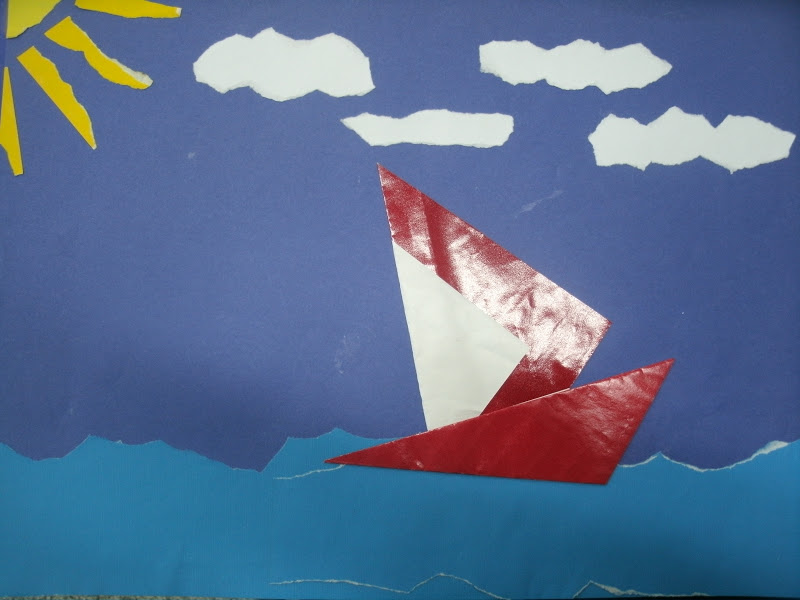 Your child does not know what to do? Give him a set of colored paper. What can a baby do with it? Let your chad apply the fantasy. Let the child do what he wants. You only need to set the rules of the game. If the kid can use scissors, tell him to cut different colors of paper into small pieces of any shape. These can be circles, squares or triangles. If the child does not know how to hold scissors in his hands, let him put the paper on any parts. Then you need to draw on a white sheet of paper any picture.It can be an animal, a landscape or a still life. It is advisable to take a large paper, for example, sheet A3. Armed with glue, the baby must fill the contour with colored details. He can do it as he pleases. Do not interfere with the creative process. Parents need to adjust creativity only if the child goes far beyond the drawn contour or beyond the borders of the sheet.
Card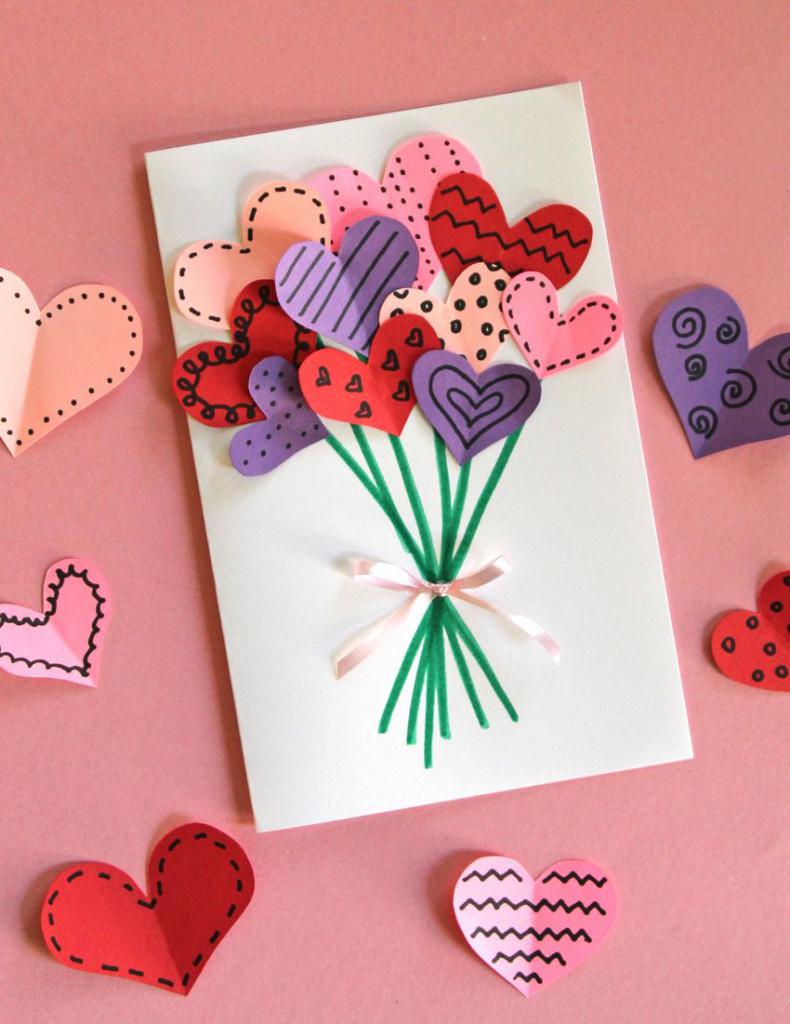 Holiday is coming, and the child wants to give a gift to her grandmother? Give your chad color paper. From it you can make a beautiful card. How? Here you can show imagination. It is desirable that the child showed fantasy, not an adult. Parents should not limit children's potential, otherwise the child will grow inactive. Colored paper for children is a storehouse of possibilities. They can make a three-dimensional postcard, a flat appliqué, or a complex modular design. What is the easiest way? As a basis for the postcard you need to take a blank sheet of paper. It is not necessary to use a white base, you can take something colored. Bend the sheet in half and start to create on its front. A child can cut a few hearts or flowers and stick them to the front of the card.Then with the help of a colored felt-tip pen or from thin strips of colored paper you need to make small stalks. You can glue a beautiful bow to the resulting bouquet.
Volume toy
When a child does not know what to do, parents can hand him colored paper. Give the kid a task, let him make something from this material. What could it be? Volumetric toy. For example, you can roll the paper with a straw, stick your head to it from above, and feet from below. In the middle of the improvised trunk you need to place the paws. What animal will eventually work out, the child will decide. In this technique, you can make a bear, a giraffe, a cat or a goat.
How else can you make a voluminous toy? Colored paper origami is a popular way to use this material. In this technique, you can fold not only animals and birds, but even small baskets, boats or airplanes.
Mask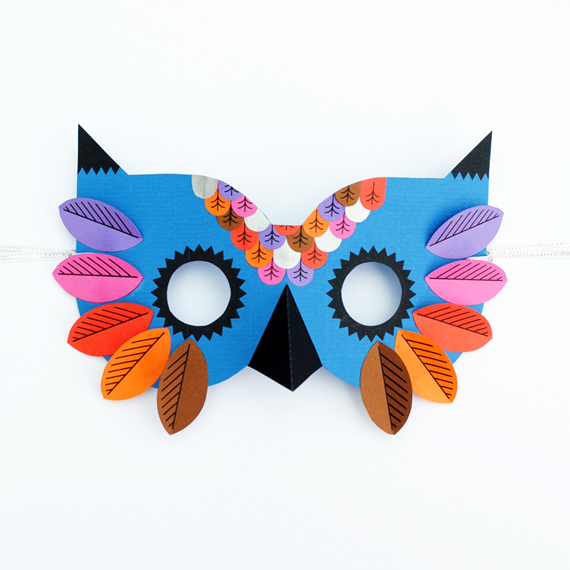 If a masquerade is announced at school or in kindergarten, do not rush to the store. You can make a mask for a child out of colored A4 paper. Moreover, parents can shift the responsible mission of making a mask to his child. How to make a mask? There are several ways.The first one is the simplest. On a piece of paper you need to draw the face of the animal, the head of a bird or of any mythical creature. In the technique of application should complement the base. Make eyelashes, cheeks, feathers or wool. Attach a rubber band to the two edges of the mask, and the product will be ready. A more complicated method of making a mask would be like this. On a sheet of A3 format, you need to make a scan of the surround product. Cut out the resulting shape and glue it. Then give the craft to the child and tell the child to decorate it at your discretion. Such a mask can be painted with gouache, watercolor, or decorated with appliqué.
Room decoration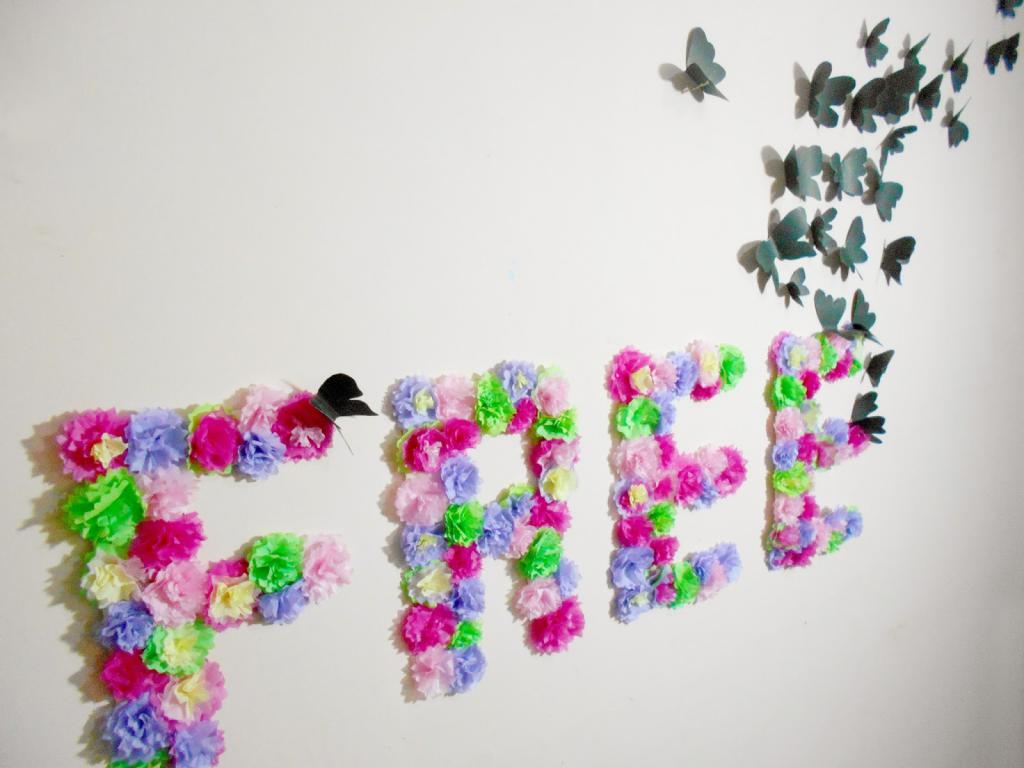 Many parents want to make the baby's room unique. But for some reason, few people guess decorating the room with ordinary colored A4 paper. The whole family can have fun, cutting or shaping flowers, balls, or creating funny animals. How can I decorate a room? Draw a sketch. This can help your baby. Be sure to take into account his taste preferences. Then consider which part of the picture will be painted and which part will be made using applique.Cutting out colored paper will help you relax and escape from everyday problems. And the child will gain the skill of collective work, and at the same time develop fine motor skills of hands. You can create in such a technique flowering gardens, a track with cars, a football field or a fairy-tale forest. You can write a symbolic word or the name of the child.
Fan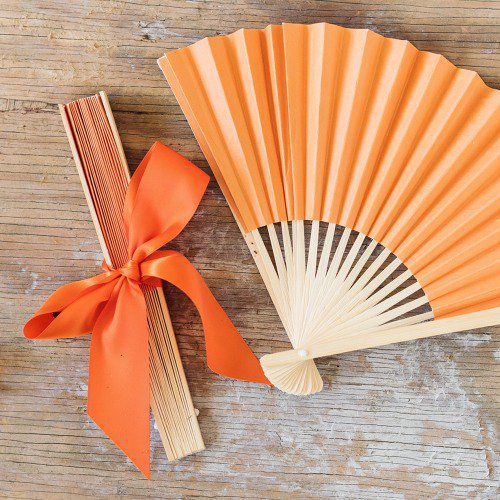 On a hot summer day, you want to feel the rush of fresh breeze. Teach children to create not only beautiful, but also functional things. What can be made from colored paper? Make a fan. It is made easy. If you make a fan with a baby, fold the sheet of paper with an accordion and then tie the lower part of the product with a ribbon. If you make a fan with a preschooler or a schoolboy, you can create something more complicated. For example, make a fan on a pre-purchased basis. It can be plastic or wooden. In this case, you first need to decorate a sheet of paper with an appliqué, and then bend it with an accordion. Unload the resulting blank into place and stick to the base.
Mobil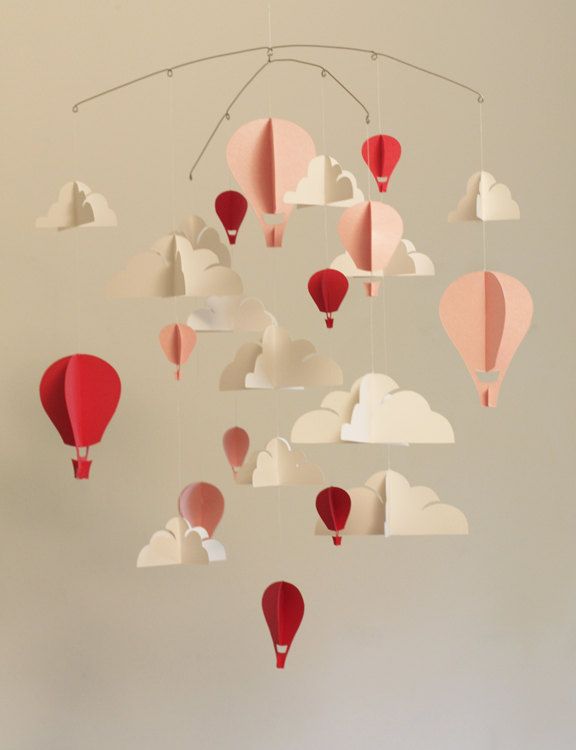 What can be made from colored paper? Create something decorative. For example, mobile.What it is? Beautiful suspension that can be attached to the ceiling. Such an element of decor will look good in the nursery, and if adults participate in the manufacture of crafts, the product can be hung in the living room. In order to make a mobile, you will need to make a base or purchase a large plastic circle. Then you need to make a suspension. At this stage of the work you need to apply fantasy. You can make interesting birds using origami technique, or make flat double-sided figures. You can make a base of cardboard hangers and then decorate the resulting blanks with colored paper. Also, the product can be decorated with fabric, fur, beads or plastic. If desired, you can simulate complex shapes. When the pendants are made, they will need to be tied to the ropes and attached to a circular base. It is advisable to attach a small weighting agent at the bottom of each paper figure.
Plate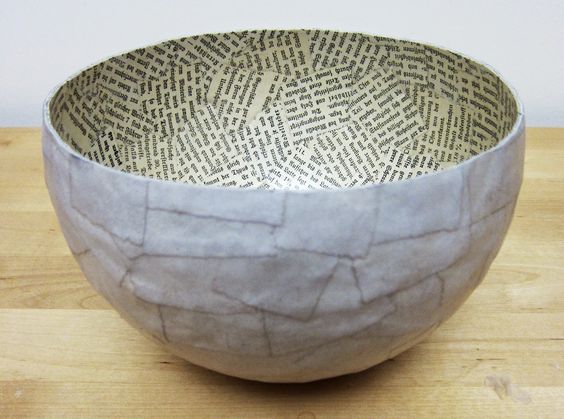 If your child likes to do needlework, ask him to make a plate with his own hands. This utilitarian product is not suitable to eat from it, but the plate can be used as a vase for storing various trifles. How to make such a craft? For work you need colored paper and a newspaper.Tear the newspaper into small pieces and soak it in a basin for 3-4 hours. You can leave for the night. Now take any plate, it will become the base. Cover the inside of your chosen item with cellophane or cling film. Then gradually remove the wet newspaper, squeeze it and distribute it over the cellophane so that a thin uniform layer is formed. Smear the paper on top with a layer of glue and leave the form to dry. When the product hardens, alternately apply a second and third layer. Remove the finished product from the base and dry well. When the molding stage is completed, you can go to the decor. Take color paper and decorate the plate as you like. You can make an application or decorate the product with small multi-colored scraps. Origami from colored paper will also look attractive both on the product and inside it. In the case of volumetric application, the plate will first need to be primed and then coated with gouache mixed with white glue. Why mix paint with glue? So that the pigment subsequently remains on the product, and not on your hands.
Related news
Color paper for children. What can be made from colored paper image, picture, imagery