Kirill Shamalov: biography and career
It has always been like this in Russia - the elite of the elect have decided the fate of the country. In a short period of socialism, this unwritten law was broken. Then it was thought that the state was ruled by the whole nation. But the hated regime fell. In our society, a brilliant elite reappeared, which led us to a brighter future and provided us with a dignified existence. One of the honorary places in its ranks is Kirill Nikolayevich Shamalov. According to his passport, his nationality is Russian, but foreign news agencies write that he is a Jew, but in fact it does not matter at all.
How do our leaders live? The question interests many Russians, and journalists, and with them the paparazzi of all stripes, climb out of their skin to get exclusive facts. But the elite now, too, as they say, is not well born, and does not advertise its personal life, let alone personal economic achievements.
Putin's son-in-law - Kirill Shamalov, whose name flashed on the starry sky just recently, is a mystery to the masses.Where did he come from, how did he get to the top of the political Olympus, what is he doing there, and most importantly, how does our life become better? One can only guess about this, because the media provide only the most common and offensive information. In our article we tried to shed light on some milestones from this person's biography, for which we used not only the works of domestic journalists, but also such respected international agencies as Reuters, Bloomberg, BBC.
Family roots
Kirill Shamalov, whose photo shows a self-sufficient person confident in his future, began his career not from scratch. By his coming of age, his father Nikolai Terent'evich had already managed to build an impressive starting springboard for his son. Shamalov Sr. was born in the heyday of the socialist state, namely in 1950, January 24th. There were no oligarchs at that time, all the children went to regular schools, then, who wanted, they entered institutions. Leningradian Nikolai Shamalov chose medicine for himself, and in it - dentistry. Even under socialism, this profession was considered advantageous, because people need strong teeth at all times.According to the then employees of Nikolai Terent'evich, he was an excellent doctor, and he was fluent in German.
Kirill Shamalov truly could be proud of his father. We will not guess if he, when choosing a profession, thought about material gain. But as soon as the Soviet economic canons began to collapse, the commercial vein in it immediately showed itself. In 1992, Nikolai Terentievich, not without the support of the then good close acquaintance of Vladimir Putin, who was in charge of attracting investments at the Sobchak City Hall, quit medical practice and engaged in the sale of medical equipment, becoming a representative of Siemens. According to colleagues, he managed to make 80% of sales and more, for which he received rewards of up to 100 thousand dollars. In 1994, Shamalov Sr. became a co-founder of Masterdentservis, a company that also sold medical equipment and turned over hard capital.
Knight's move
Kirill Shamalov was still a child when hot passions were boiling at the deathbed of the Soviet Union. Perhaps his father would have remained just a successful businessman if he had not made a far-sighted move at that time of troubles. In 1996, he and his already good friend V.Putin and several other far from poor comrades created the Lake Lake cottage cooperative. For this, we had to buy most of the hunting grounds from the state, including the once-public Komsomolskoye lake.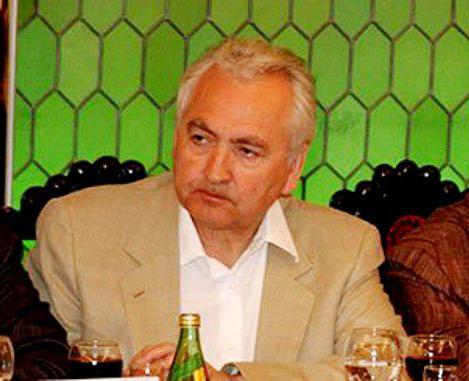 The members of the cooperative were not mere mortals, but all of their people, afterwards, as soon as Putin came to power, who occupied important places in the government. Nikolai Terent'evich, joining the "Lake", as if he foresaw that all this would be useful in the future. True, it is not known whether he thought then that his fourteen-year-old son Kirill Shamalov and Putin's daughter would not be strangers to each other, but he acquired the necessary connections and strengthened them as best he could.
The first real family capital
At the dawn of a new state, erected with varying success on the ruins of the old, Shamalov Sr. had already become rich, but not yet an oligarch. Then he had a colleague and friend S. Kolesnikov, who took part in all general transactions. Then he was offended for something, broke up the friendship and departed abroad, and from there began to scribble accusatory letters. In one of them, Kolesnikov told that the emergence of big capital in Nikolai Shamalov was connected with the activities of the Petromed company, in which he played an important role.It seems that Nikolai Terentievich offered Petromed to finance several medical projects, as a result of which $ 148 million settled in the assets of its intermediary firms.
Kirill Shamalov was then young and, of course, did not take any part in these transactions. This income allowed Shamalov Sr., together with Gorelov, to buy out 12.6% of the shares of Bank Russia. He now owns a 10% stake. All this activity allowed Nikolay Shamalov to take in 2011 the 198th place among the rich with a capital of 500 million y. e. It is not surprising that Putin instructed such an economically savvy person, and yes even a good friend, to deal with financial issues for the construction of a scandalous summer house in the Crimea, later called the "Putin Palace".
Older brother
Kirill Shamalov in the family second child. He has a brother, Yuri, born in 1970, 10 June. Under socialism, he managed to finish school and the Lenin Higher Engineering Naval School. Immediately after his graduation, he entered to receive a second education at the All-Russian Academy of Higher Military Training, which he graduated in 1996. While still a student, Yuriy from 1993 to 1995 worked as a specialist of the first category in the department for the development of foreign trade relations, and also became a leading specialist in foreign economic relations in the mayor's office of St. Petersburg,where then worked V. Putin.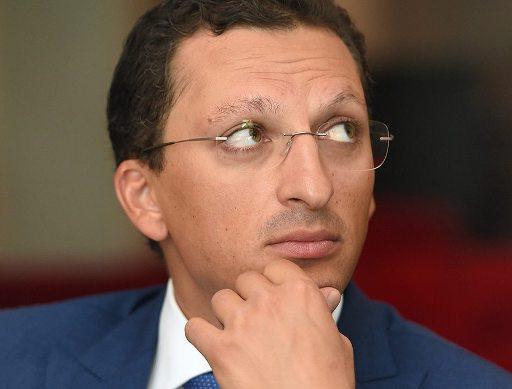 In addition, since 1997, Yury Shamalov became the coordinator of Siemens, where, we recall, his father worked at that time. Yuri stayed in this position until 2003. Then he was appointed vice-president of the Gazfund pension fund, then acting president of this fund, president of the NPF Gazfund, and finally, in 2007, a member of the board of directors of Gazprom-media. Successes, I must say, considerable. At the moment (according to Reuters), he is married, has a daughter Ekaterina.
The first steps of the career ladder
Kirill Nikolayevich Shamalov was born in Leningrad, on March 22, 1982. After graduating from school, he easily entered the St. Petersburg State University. Being a third-year student, in his 20 years he received the position of General Counsel of Gazprom, and as soon as he finished his studies, he became a leading specialist in the department of Gazprombank. He worked there until the summer of 2008 and since June, he moved to Sibur, the country's leading petrochemical holding, where at that time the position of the Chairman of the Board of Directors was in the hands of a good friend of the family of Alexander Miller, who also worked with Putin.The position of his deputy was already held by the elder brother Yuri. In June 2008, the holding came under the authority of Gazfond.
Battle for Sibur
In 2010, Shamalov Kirill in this company had shares of less than 3%. Their lion's share, namely 95% was in the hands of Yuri. The brothers conceived a subtle game and offered to buy almost the entire package to two friends of their father and Putin - millionaires Gennady Timchenko and Leonid Michelson. The cost was impressive, the deal was not easy, but Gazprombank, not without the participation of Shamalov, gave a good loan.
And now, 57.2% of all shares are in the hands of Mikhelson, and 37.3% is held by Timchenko. Cyril still has almost nothing there. Even in 2014, he was the owner of only 4.3% of the shares. But it so happened that Kirill Shamalov and Putin's daughter joined their fates. The wedding fell silent in February 2013, and around the same time, the conversation began to give Timchenko to give up his share in Sibur to the happy relative of the president. The oligarch was absolutely not against it. Cyril himself told the press about it, although he always evades from any interviews. In the spring of 2014, he leaves the position of Sibur's manager, but remains a member of the Board of Directors there.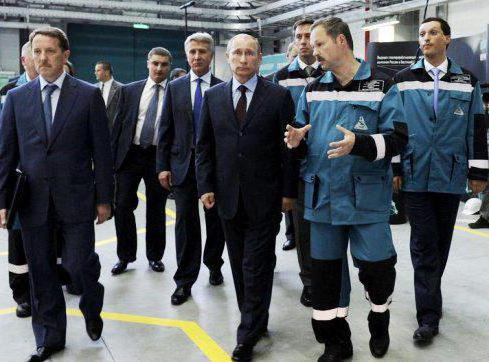 On August 1, a young visionary businessman, Shamalov Kirill Nikolayevich, registered his own new financial and intermediary company, which was called Yauza-12.Already in September, she buys back shares from Timchenko in Sibur, as much as 17%, which, according to conservative estimates, economists drew more than a billion dollars. e. The required amount (1.3 billion) to Kirill, or rather to his company Yauza-12, was credited to Gazprombank, where the elder brother Yuri was deputy chairman of the board of directors. The Shamalovs themselves, as well as all the persons involved, refused to comment on the deal of the century, only stated that everything was done within the law.
As a result of these efforts, Kirill Nikolayevich now owns a 21.3% stake in Sibur, which costs at least 2.85 billion dollars. e. at current exchange rates.
Russian resort-handsome "Igor"
While there are no official statements that Shamalov Kirill Nikolayevich is Putin's son-in-law. Nobody disproves this, but no one confirms it. Understandably, the press does not know how the love story of young people unfolded, because the paparazzi could not get a single photo of a couple in love. There is information that the elite newlyweds played a wedding not abroad, but in their native land, 54 km from St. Petersburg and 30 km from Ozero at the Igor campus. Its owners are Putin's friend Yury Kovalchuk and Cypriots, shareholders of one company, whose name is not advertised.There is Putin's "Igor" and "house", but he is so carefully surrounded by spruces and pines that mere mortals cannot see or hear him. What is it - our Russian resort? After all, it's not just that Kirill Shamalov and the daughter of Putin themselves decided to celebrate such a significant event here, and not abroad. "Igor" is located in a charming place, surrounded by forest.

At the time of the wedding, and it took place in February, winter and Mother Nature were all strewn with sparkling silver, laid snow-white carpets around, created a real celebration. In general, "Igor" is unusually popular not only among the elite, but also among all Petersburgers. There are ski slopes, ski lifts, a stylish Ice Palace with a large ice rink, bowling, playhouse, cinema. There is also a chic restaurant, a spa with a swimming pool, and a European-level hotel. So Kirill Shamalov, the son-in-law of our president, and his bride have chosen an elegant place for their celebration.
How was the wedding?
No one knows the details of this event, since no more than 100 people were invited to it, and even then people tested over the years. There was much more security there, but every worker, be it a guard or a servant, took an oath of nondisclosure on pain of being deprived of work. They were not even informed that the important birds would arrive, only their names were called.An employee of the Reuters agency showed a photo of Putin's daughter and the younger Shamalov to one of the workers, and he identified the bride and groom on them. This is where the information came from that the wedding was walked by Katerina Tikhonova and Kirill Shamalov.
The young ones appeared not on foreign cars, but in Russian sleighs with bells, drawn by three white-maned, ardent horses. The bride was adorned in a long pearl dress, her fiance was dressed in a dark cloak. It is clear that all the roads to "Igor" were blocked, and at the entrance to the Ice Palace, where the main action took place, even invited nobility were offered to hand in their mobile phones so that people would not even get a hint of a photo. It is curious that all the guests were given white scarves with embroidery with red thread "K & K". At some point, the bright rays of the laser displayed the same emblem in the snow, but the attendants are afraid to report even such innocent information.
Beautiful bride and faithful wife
Kirill Shamalov, who strives to be the best in everything, the bride also had to choose the appropriate one. Supposedly, it was Putin's favorite, his youngest daughter Katerina (note, not Ekaterina, but Katerina). She bears the patronymic of her father, and came up with her last name after the patronymic of grandmother Ekaterina Tikhonovna Shkrebneva. Katerina was born in the GDR on August 31, 1986.
Then, after graduating from the KGB KII (foreign intelligence unit), Vladimir Putin served in Dresden and even more than once proved himself to be a strong-willed and skillful commander. Upon returning to her homeland, Katerina and her older sister, Maria, studied in Leningrad in the Peterschule private gymnasium. When the Putin family moved to Moscow, both sisters went to complete their education at the Haase school, which exists at the German Embassy in Russia. A curious fact - training in this elite school for those times cost from 7,000 Deutschmarks per year.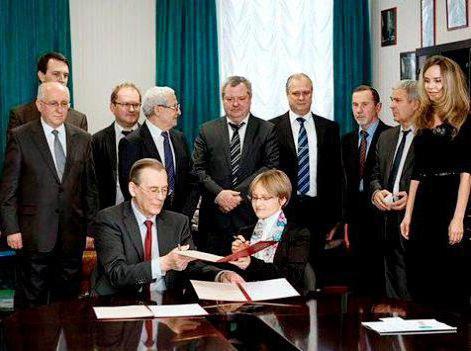 According to the recollections of her classmates, Katya was very diligent and quiet, almost imperceptible. Obviously, she began to throw out all her temperament in rock-n-roll lessons. After Putin became president, both sisters switched to home schooling for their safety. Vladimir Vladimirovich does not advertise anywhere, who his daughters are and what they do, says only that they have their own way in life and that they don't go into his business.
The fact that Katerina Tikhonov is his daughter was told by Reuters and Bloomberg agencies, as well as some political leaders who did not want to call themselves. Anyway, Katerina is a highly educated person.She, like her mother, speaks fluently many languages, including French, German, Chinese, and English. She graduated from St. Petersburg State University and Moscow State University, where, together with Viktor Sadovnichy, she worked in the field of innovative technological development.
At St. Petersburg State University, she chose the Oriental faculty, since she had fallen in love with China since childhood and even studied Chinese independently. But Katerina at the university preferred to study Japan. According to her classmates, she was practically not present in the classroom, as the teachers went to her house.
In 2013, she became director of the R & D Foundation and head of the Central Scientific Research Work Center. It is not surprising that Kirill Shamalov chose such a girl. The wedding united the fates of these young people, creating a new happy family. It should be added that Katerina conquers society not only with her professional qualities. As a child, she went to fitness and wushu, and later took up acrobatic rock and roll, even took first places at championships, which speaks of her artistic talent and athletic will to win.
Young family
After the wedding, Katerina Tikhonova and her promising husband, Kirill Shamalov, set about arranging their family nest.Nationality has not played any role in the acquisition of a wonderful castle in the French resort of Biarritz, on a rock, the foot of which washes the Bay of Biscay. According to rough estimates by economists, such a villa is worth 3.7 million y. e. It was built in 1950 in the form of a castle, surrounded by a huge garden. Young Shamalov bought this property from the same Gennady Timchenko. True, the neighbors say that the newlyweds have not yet been seen there.
A curious fact: Katerina Tikhonov, according to the newspaper Korea JoongAnd Daly, almost got married to a guy named Yong, the son of the Korean ambassador Yen. She even flew on dates to the young man, but no one waited for the announcement of the engagement of the couple. Later, Jun Jr. officially stated that he was still too young to marry, and they were just friends with Katerina.
The assets of the family Tikhonova-Shamalov about $ 2 billion, most of which is in the shares of "Sibur", owned by Cyril. His wife also engaged in financial activities. Now she is the director of the Innopraktika Foundation, which was created to support the initiatives of young Russian scientists. According to Aleksey Navalny, the author of LiveJournal,politician and lawyer, organizer of many anti-corruption projects and a member of the Party of Progress; in the last two years, the Innopraktika Foundation has received over 880 million rubles, having won many competitions from various state and private companies. Alexey Navalny complains that reports on cases in which the Innopraktika Foundation has already invested or is going to invest finances are not made public.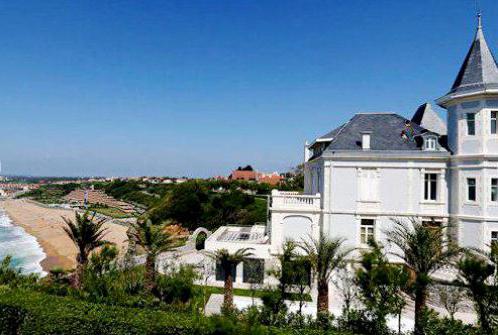 It is known that he is engaged in a business project on the Sparrow Hills, which should be put into operation by 2018. Supposedly, in the area between the Michurinsky and Vernadsky avenues, new academic buildings of Moscow State University and housing will be built (about 550,000 square meters). It will all cost about 100 billion rubles.
Do not forget the wife of Cyril Shamalova and sports rock and roll. She is a member of the vice-presidents of the World Confederation for rock and roll, and as a member of the delegation to South Korea (2014), she took part in the creation of a special organization there, the purpose of which is to popularize this sports art. By the way, everyone who wishes can see her performances paired with Klimov on the Internet.
Here she is - our modern golden youth. Regarding the information provided in this article, Dmitry Peskov, Putin's press secretary, refutes much, including Katherine Tikhonova's kinship with the president. The Reuters and Bloomberg agencies, in response, state that they publish their materials, citing reliable sources and verified documents. We, in turn, cannot neither confirm nor deny the information given by them, and simply offer the reader information for thought.
Related news
Kirill Shamalov: biography and career image, picture, imagery