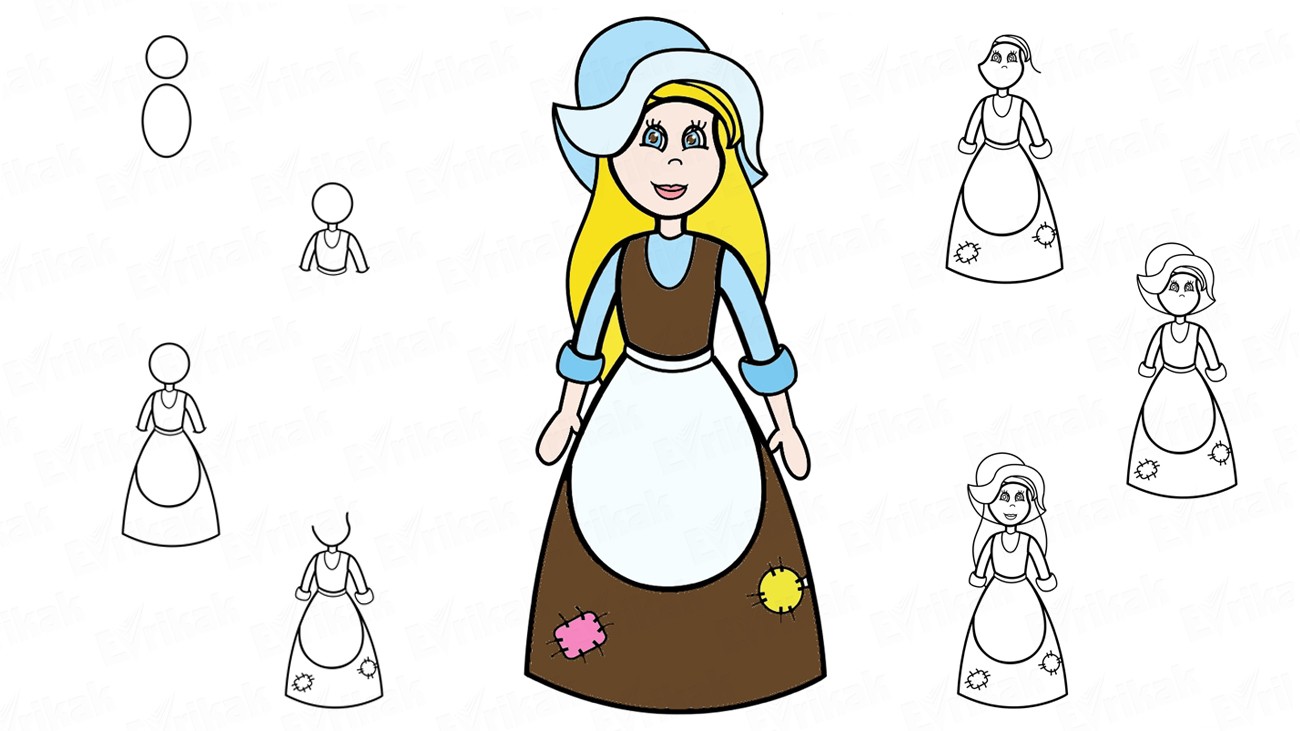 Learning to draw Cinderella in full growth in pencil in stages (+ coloring)
5 179
In childhood, all girls dream of becoming princesses. It is not strange that their favorite fairy tale is "Cinderella", where the main character was not always a princess. Before she got the royal outfits, she served as an evil stepmother and step sisters.
From the movie, the Disney cartoon and the fairy tale, the image of the girl is a little different. As our instruction for children, we use the easiest drawing. Good luck!
Head
Use a compass or circle a small round object.


Torso
We draw in the form of an oval. Shapes should not touch.


Now we connect them with a neck. Body give the correct form.

The dress
Remember that the stepmother and daughters took away beautiful dresses from Cinderella, because of this she had to walk in rags.

We draw Cinderella in full growth. The skirt is magnificent. Do not forget to add an apron.

The dress of the girl is old and patched in some places.Latki can be any shape.

Cinderella often rolls up her sleeves to make floor cleaning easier.

Face
Draw eyes and nose.


Hat
These hats were very popular at the time.


Hairstyle
The girl's hair is beautiful and long.


Finish the smile and correct the drawing.

We color
Use inconspicuous colors. Brown and blue are suitable for coloring. Apron can be left white.

You can paint with pencils or paints, or you can use online coloring.
Choose how you want to paint.
Related news
Learning to draw Cinderella in full growth in pencil in stages (coloring) image, picture