One my day around cambridge
Hello, my name is Olga, I am 44 years old, and this is my first day in the community (and I have been reading it for a very long time).
My family lived 12 years in a small, glorious English town, Cambridge, which we really like, at least, my husband and I, because children (24-year-old daughter and 16-year-old son) clearly prefer London. That is why we are going to move there in the fall. In connection with the future relocation, nostalgia covered me in advance, so I decided to arrange several farewell walks in my beloved city.
On the first of them, July 24, I invite you.

Good early morning. Honestly, it could have been much less early - now is a vacation, and even my husband is working from home today. You could even sleep up to 9. But what's the dream there. This year we have a completely crazy summer: heat, drought. There was no rain for two months, and this is in England! I endure the heat very badly, and this year I decided to do something about it. As a result of my efforts, I still managed to learn how to tolerate temperatures in the region of + 26-28, but the summer did not stop there and decided to arrange a test of increased complexity, because the air temperature is growing steadily.

Here it is: half past five in the morning, and in my room temperature is + 28 ...

Well, since I woke up, I need to let in as much of the morning chill as possible. I open the door to the garden and go out into the street - that's where it's good now!

Returning back to the bedroom (I'll try to sleep again!) I pass by my tomatoes. I really look forward to when they bloom, but something is not yet similar. It is necessary to water them quickly, they also hardly cope with the heat.

I still can not fall asleep, so in the end I give up and take the phone. First of all - as always in the summer - of course, I check the weather forecast. Well, apparently, it remains to endure somehow a few more days, and then the long-awaited cooling will come. +25 degrees! What more to wish for?

I play a toy, I read.

It's time to get up. I love calendars very much - I hang them all over the house. But this one is for every day, so I tear off the sheet. The puppets are named Patricia and Lucia.

I cook breakfast for my men, but I don't want to eat myself at all - Jaaaarco ... But I'm not giving up nectarines. I love summer fruit abundance.

I am loading a dishwasher (ingenious invention!), Cleaning the kitchen, wiping the floor, my sink.

I'm going, and now I'm ready to go.

Actually, I have a bus stop just a stone's throw away, but I never use it - I prefer to walk to the other, take a little walk and look around.
We moved to this house less than a year ago. Honestly, the area is not the most respectable, but what I like is the fact that there is a lot of greenery here. This year, however, due to the drought, everything looks different: no green lawns and lawns, everything is dry. I just can not believe my eyes, never seen this. But people still water their gardens, so there are flowers.

And such a wonderful gladiolus.

Well, I got to the bus stop, the bus will be in 6 minutes, great. A driving school is parked near the little shop near the bus stop - test routes pass through our area, so we see training machines all the time. And just then my former instructor leaves the store. Of course, we stop chatting. (How are you doing? Do you drive? Why not? Etc.) Having learned that I am going to the center, the instructor offers me a lift, he has a lesson in that direction. I, in general, and on the bus for a short ride, but in an air-conditioned car nicer. We are going, chatting.So, because of the change of the route, I begin to walk a little elsewhere, but it does not matter, in a small town everything is close. Walking through the park next to the first college of the University of Cambridge (Jesus college) that day. My son (we lived in the very center) was studying very close to here in elementary school, so for many years I passed through this park twice a day. Usually it's very green here, and this year ... well, you have to get used to it.

And here is another park, here, at least, there are flowerbeds.

I like it when vegetable plants are planted in a bed of flowers. Cute look cabbage. And then - I thought that dill, no, it turned out that fennel.

Pass through the market square. A cloud (or a trace of an airplane) looks like a bird hovering in the summer sky. Against the background is Great St Mary's Church.

Senate building. Graduation ceremonies are held here, and my daughter received a diploma from the University of Cambridge. Eh, never forget that day. How much excitement and enthusiasm, joy and tears. Unforgettable impression.

I liked this announcement - about the first church service of the new semester, which will take place on October 2. It looks touching, considering that today is July 24th.

Cambridge University consists of 31 colleges, most of them located in the center. Colleges are divided into old and new. Next to one of the old I am now passing. Trinity College, founded in 1546. The tablet is asked not to walk on the grass, but there is no grass anymore this year.

Yes, we will come to the river today, but a little later.

I love this chestnut tree right next to King's College entrance. This tree is so old that its lower branches lie on the ground, and some of them have already managed to sprout. In the spring purple crocuses bloom under the chestnut.

St Catharine's College.

Cross over the road. In the showcase buns, the so-called chelsea buns.

I go to Pembroke College. Finally green grass! This is what lawns usually look like in Cambridge.

An abundance of greenery, even a little with a tropical slant - a banana perched next to the window.

I turn to the church - the younger sister of the one on the market square. I really like her little garden, quiet, mysterious, overgrown - right in the center of the city.

Here, of course, it is more beautiful in early summer - but it is always quiet here. Butterfly also thinks so, she trustingly let me close.

Well, back to the busy street. There are a lot of tourists now.I went up to college, the appearance of which immediately evoked many memories. This is Peterhouse, the oldest college in Cambridge, founded in 1284! In front of the entrance are stone steps erased by many generations of students. And a few years ago this particular college graduated from my daughter. I went to the door and saw that the college was closed for public use, and in addition, there was a repair. But just so I can not pass. I go, modestly stop on the threshold. An uncle looks like an academic. I ask if I can take some pictures in the yard. I am talking about my daughter, the professor (let's call him that) immediately becomes animated: of course, come through, of course, you need to take a few pictures. I sincerely thank you, we pass into the courtyard, chatting (- Oh, that room where she lived! - Really? So let's get closer. Perhaps you would like to go inside? You probably were at one of their gala dinners? - Well, of course , it is completely unforgettable). I sincerely thank the professor, but I still do not go inside.

Still smiling, I turn to the street leading to the river Kem. I repeatedly met this type on the calendars - ahead the mathematical bridge about which many legends go.

I wind up on the road that leads from the other side of colleges.Here it is unusually beautiful in spring: both the lawns under the trees and the alleys leading to the buildings are strewn with flowers: first crocuses, later narcissuses, hyacinths and tulips. Every spring, starting in February, we go for walks here. Yes, it will be necessary to return next spring. And here's another calendar view — King's College, which we've seen from the other side. It is clear that in my performance it does not look as impressive as on the calendars, but as it is (by the way, if you look closely, you can see a bull grazing in a meadow on the photo).

Well, we must try to make a selfie. I never knew how, but for some reason the phone's camera also gives out some kind of blurry effect, although no filters are turned on, I checked. But as it turned out, it already is.

Cross over the bridge over the river.

Narrow shady alley and reflections of stained glass on the road.

I get greetings from the fall, my favorite season. But I'm not in a hurry, I like August too, only to get a little cold ...

Returning to the market square.

Some merchants have been working here for years - it is interesting to imagine how their day goes.

I go to the bus station, and here is a poster with our unusual bus.On it we will go some other time.

And I need another bus, where I, as always, go up to the second floor, I especially like places at the front window. We are passing another bridge - not for nothing is the city called Cambridge. Meanwhile, the bus goes to the very area from which we moved less than a year ago. We liked it very much, we wanted to stay more, but unfortunately (or fortunately, this is how to look), the owners of this rented house decided to sell the house.

Quiet, calm area. To the left of the road is one of the newer colleges, and I'm going to go in there, but I'll just look at the beginning, like the old house is there ...

Cozy streets, pastoral passionflower on the fence.

I turn to the house. That's strange, the sign that it is sold, hangs on the fence already since December, and so far no one entered there, and did not even begin repairs. The garden looks abandoned and lonely. But no, an old acquaintance is sitting at the gate - a black and white cat of our wonderful neighbors. And then the neighbor himself is cutting a hedge in front of his house. Of course, I stop talking.
Bolting with a neighbor, I decide not to return to college. My nostalgia escalated even more, and besides, I mistakenly bought a bus ticket for the whole day, and not one way.If so, then I will go then to the store, where we always bought food, when we lived in that area. In the store I bought water, cherries and - that's amazing! - gooseberry. Not so often he sells with us, so she decided to try.

Food on the highway (although the supermarket is actually very close), I correspond with my husband on WhatsApp. Returning to the same stop. Coming out of the bus, I suddenly feel like the sole on my shoe comes off almost completely. Oh. I sit down on a stool, open a pack of gooseberries, eat it and think how to dock home. Idea! I take out a plaster from my bag and stick a sole. Trying not to think about how it looks from the outside (and in fact the shoes are damn, almost completely new!), I continue my journey. To get home, I have to go on two buses, but there is another option, more interesting. The fact is that in reality both regions are not so far from each other, they are even connected by a path leading through the fields. That's how I'm going to go home.

Checking the weather forecast. Oh my God, +32 degrees ... (looking ahead, I will say that +32 was not. It was +34, or even +35).

Pumpkins have someone grow. And this year I planted a squash and a round squash. It is so interesting to watch them.Something they, however, do not grow very much the past few weeks, it seems to them too hot too. Well, nothing, after all, three or four round little girls, flowers, I saw today.

And here is the bridge from which the path begins. How amazing it all is: the residential area, the rows of houses, and here again - and the path, as if to another world.

After passing through the grove, we go out into the fields. Oh, it's hot. Do not worry, another twenty minutes - and I'm at home. In the meantime, I listen to a pheasant shouting somewhere in the grass. Emerge from the undergrowth, go out on our road - I see it every day from the window. I'm tired. Well, a little more.

But, finally, my house, view from the garden.

And then, turning the corner, I notice on the opposite side a black squirrel, a very rare species. Here is the black goose in the photo, this is it.

Houses. First of all, I throw out my shoes, go to the shower, for about 15 minutes I roll and rest. It will not work anymore, because the husband has already finished work and says that he can go grocery shopping (we go shopping on Tuesdays and Saturdays). So, you need to make a menu for the remaining days and a shopping list, which I do. The husband leaves, and I start cooking dinner. Today we have plov, which everyone in the family is very fond of.When my daughter comes home (she now lives in London), and I ask what to cook, the answer is always the same: Poooooooov! Although, maybe, it would be better to call this dish of rice porridge with meat, because the way I cook it is still very different from the traditional way. And above all - the spices that I put there. I adore seasonings and spices, and always cook everything with them, and my pilaf is no exception.

She used to cut carrots by hand - in long, thin sticks, but now she was lazy.

51. Well, here's the result. I have long understood how difficult it is to photograph food, but it was delicious.
52. Husband arrives with purchases, I take apart the bags. In the photo, only one of them.
53. Have dinner. My husband and I love to watch different cooking contests, such as MasterChef and others, and every time we look forward to the start of a new season. But this year everything starts later, so for now we are revising the old seasons. After the meal we are going to air a little - it's too hot in the house, even in the evening, and the car is air-conditioned, and it's still a little cooler outside. I love trips on rural roads, among fields, and on a summer evening it is so good to get out of the city.Since my husband and I are ready to go anywhere, the route is chosen by a son who loves roads, maps, and so on. Strolling along rural roads is the best holiday for me - we drive to the small town of Ely.
54. Let's go look at the cathedral.
55. On the way we stop next to the field, I admire the sunset sky and the moon with the stars.
56. At home I open all the windows and doors to let in as much fresh air as possible. Everything, sleep now.
That is such a hot, but fun and eventful day I have turned out.
Related news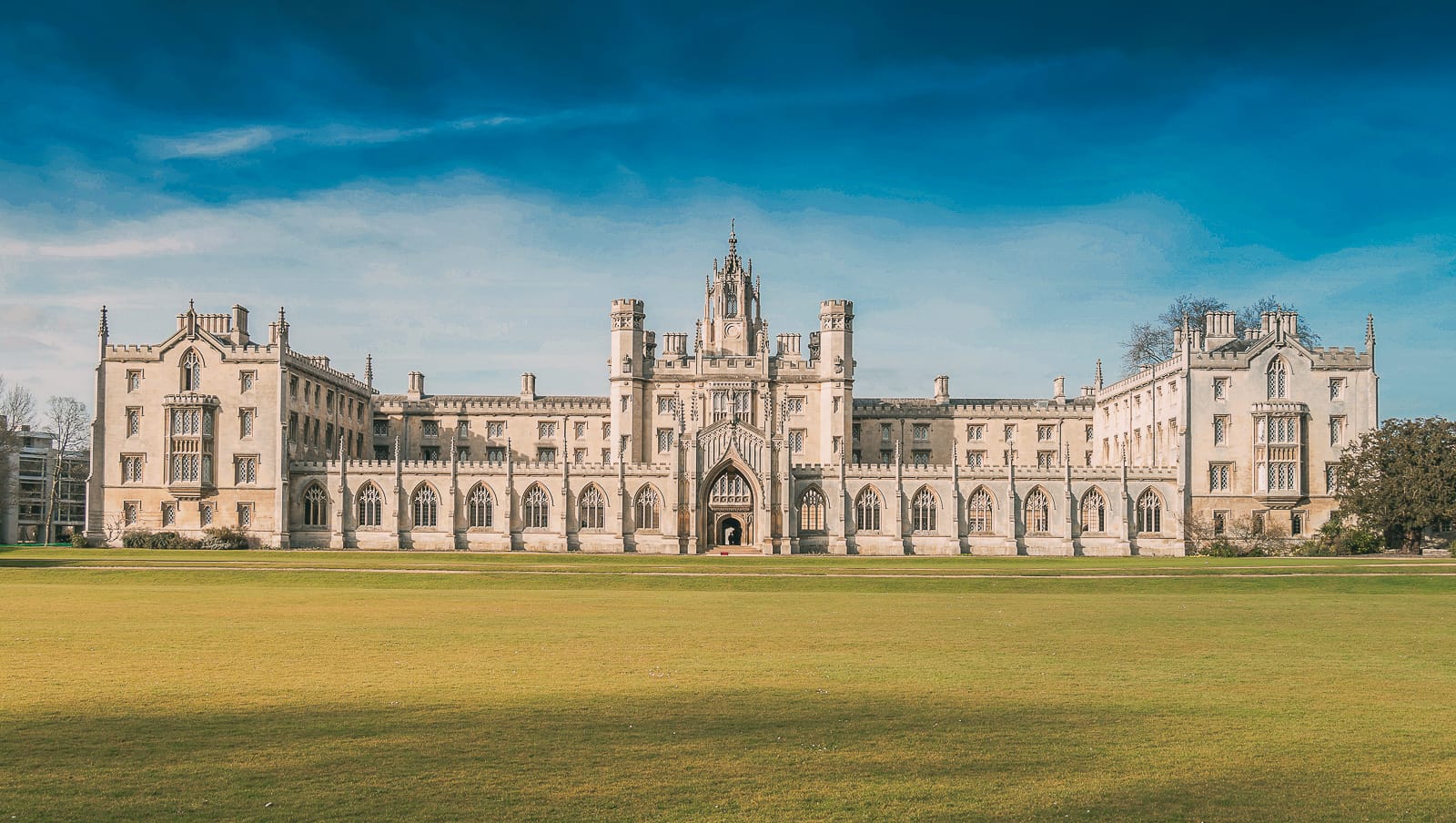 One my day around cambridge
One my day around cambridge
One my day around cambridge
One my day around cambridge
One my day around cambridge