Turkish Airlans Freebies - Details You Should Know About!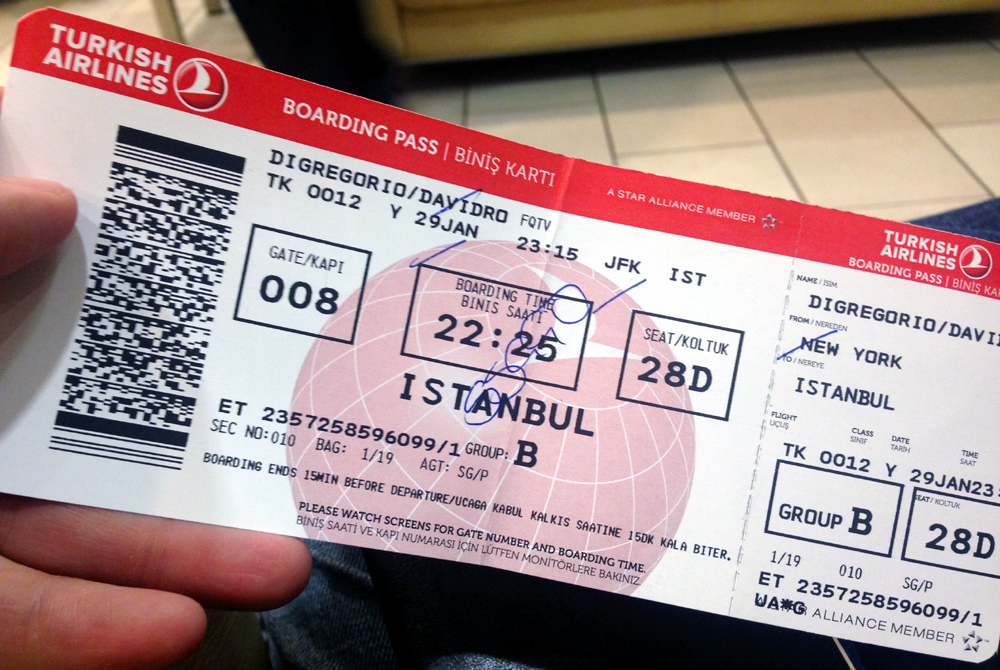 People who often travel well know that many large airlines offer all sorts of bonuses for their customers. But be sure to know where, when and under what circumstances. In this regard, Turkish Airlines is particularly generous for free.
Passengers flying to Istanbul via Istanbul can, during a stop in this city, take advantage of cool city tours with breakfast and lunch, or free nights in nearby budget hotels. This is very generous of them, however, you need to know some nuances, information about which is not always found on the Internet.
During our
trips to Iran
I decided to take advantage of these offers, but I encountered some difficulties and peculiarities of these services. In the end, everything went wrong, as I had planned. I hasten to tell about everything in more detail!
So, you are flying from anywhere to Istanbul via Turkish Airways.Then you have the opportunity to take advantage of the free overnight stay at a nearby hotel or a trip to Istanbul if:
1. Your stopover in Istanbul is longer than 6 hours (for hotels from 10 hours)
2. During this stop there are no other Turkish flights to your final destination.
3. Both flight segments are operated by Turkish Airlans.
If you focus on a free tour, then you need to register for it at least half an hour before the start. It seems that everything is clear, but there are details, as usual, written in the conditions of small print.
My situation was as follows. I flew from Vilnius to Tehran. Initially, a stop in Istanbul was supposed to be more than 10 hours long, but a week before the flight our flight was postponed for a day. Fine! After all, this is how we will have time to see the city with a free tour, and spend the night free twice. Having passed the passport control, we walked briskly to the special counter "Hotel desk". At Ataturk Airport, it is located just behind Starbucks.
And here began the inconsistencies. First of all, under the terms of the Turkishs, a passenger can choose either a hotel or a hotel. Both that, and that - the option is swept aside at once. Okay, we decided to try to arrange two nights at the hotel.After all, initially we could take one night overnight, plus another night we were relied on because of the transfer of flights. In the conditions it was written that the Turkishs are ready to provide a maximum of two nights of free hotel accommodation. But it was not there! As it turned out, our flight from Vilnius to Tehran fell into the category of short flights (short destination) and therefore the hotel did not rely on us at all, but because of the flight transfer, we could still claim one night. At first it was a bit insulting, but it is worth remembering that these services are provided free of charge, so Turkish Airlans can set its own rules.
As a result, we independently reserved a hotel for 25 Euros with breakfast in the city center with the help of Bucking and decided to take a free tour. Why did we do that? During a long excursion from 9 am to 6 pm you will not only be brought into the city and driven to local attractions, but also fed twice in decent restaurants. In addition, the tour includes a visit to the main palace of the city of Topkapi and the Museum of Turkish Art. We were in Istanbul for the first time, so our choice was obvious.
The tour itself is organized by the local company "Istambul Walks".
The registered group is immediately put on the bus at a specified time and first taken to a restaurant for breakfast at the shore of the Sea of ​​Marmara. There was a lot of Turkish food there, and the hungry would not be able to leave.
Then the whole group was taken to Sultanahmet Square. We walked past the Egyptian obelisk and the German Fountain and headed straight for the Blue Mosque. The entrance here is free, so the whole group was brought inside. Fabulous sensations!
Then we passed by Ai-Sophia, unfortunately, they do not turn on the inside of the group.
But we got to the nearby Topkapi Palace. The price of a regular ticket is about 10 Euros, by the way. Curious place!
In the same place, a rich lunch awaited us in a restaurant overlooking the Bosphorus Bay.
Refreshed, we decided to break away from the group and explore Istanbul on our own. This is possible, only you need to subscribe to the guide under the appropriate statement. By the way, the whole tour takes place in English, but our group consisted mostly of Russians, Kazakhs and Ukrainians. I don't even know why!
Honestly, I personally walk alone in Istanbul seemed incredibly interesting to me.
Stand near the fishermen on the Galata Bridge, wander around the Egyptian market,To go nuts inside the Hagia Sophia is just a few puzzles of the Istanbul puzzle that we tried to put together that evening.
Yet all of this might not have happened if it were not for the generosity of Turkish Airline. This company is doing a lot to promote Istanbul. Yes, and I really liked the airline. Excellent airplanes, pleasant service and many opportunities for a reasonable price - what more should an inexperienced traveler. Personally, I was bribed by one little thing - a special seafood menu. He, as well as almost a dozen options, you can order when ordering tickets. Service in Turkish at altitude. Not for nothing on board the aircraft along with the flight attendants passengers and meets the cook.
All this is enough to understand that my next big journey will happen with the help of this particular company. By the way, it is just around the corner. Well, for now, remember that any freebie happens only if certain rules are followed. And these rules should be known in advance.
P.S. Subscribe to my page
on facebookas well as in
Instagram
. See all Baltic news in
Trevelbloge
. Follow my travels in the Baltic States and around the world! Come, subscribe, read, comment.
Related news
Turkish Airlans Freebies - Details You Should Know image, picture, imagery